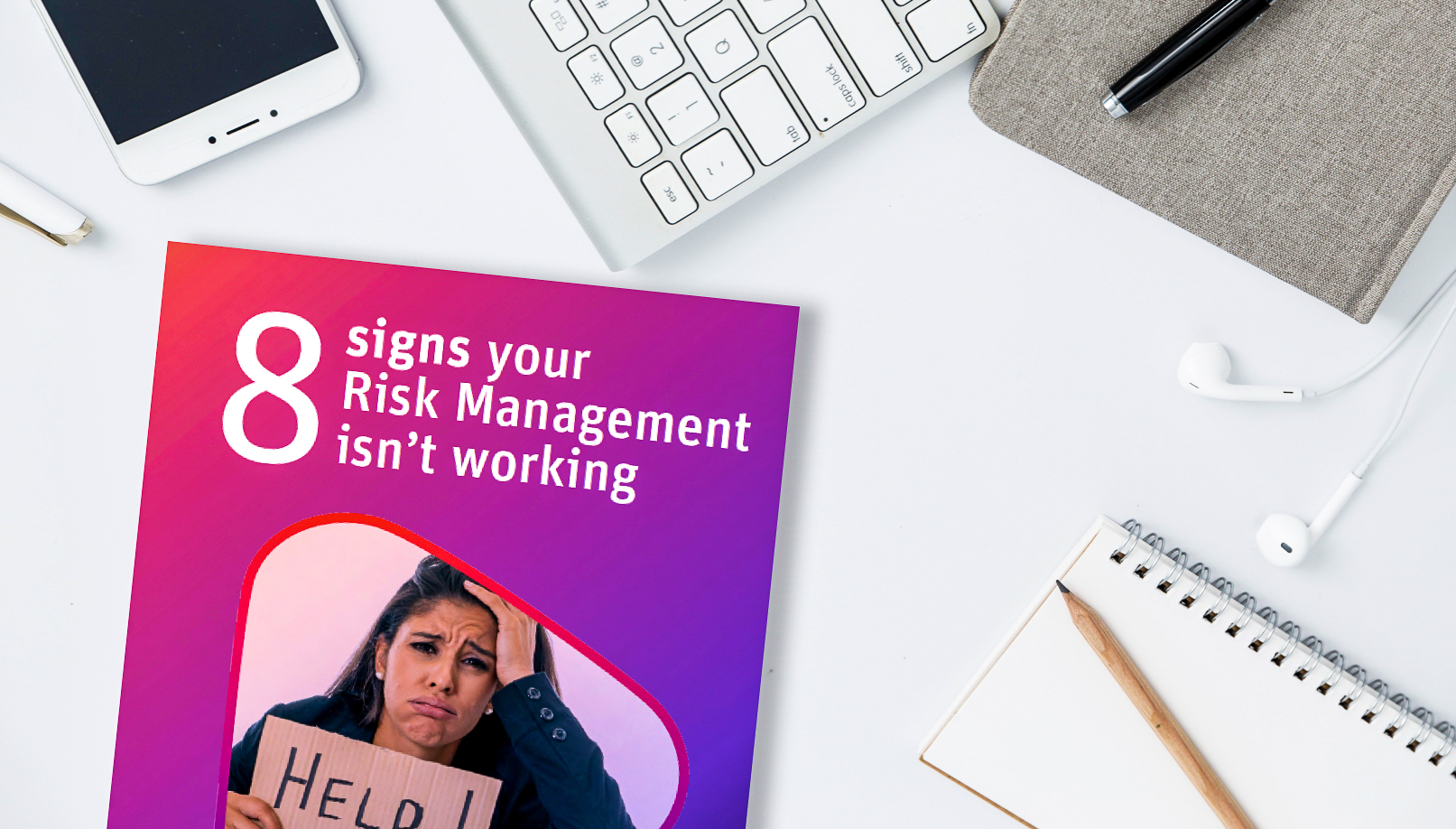 26 Jun

8 Signs your Risk Management ain't Working – eBook

Wherever you work in an organisation, risk management is a vital part of any long-term decision-making process. Such things work better as an ongoing process rather than an ad-hoc, irregular effort.

However, to be able to come up with a useful risk management programme, we first need to understand what we expect from managing risks. The idea of 'risk' itself is blanketed by negative connotations, which may make those who are meant to be managing risks, instinctively feel that they should be avoided by default.

Yet taking risks is an intrinsic step in making progress, acquiring new capabilities, market access, innovating. We need to get comfortable understanding and embracing risks. Of course, push that too far and we treat risk like a domesticated animal, that conforms to our organisational structures, tidily sits inside our categorisation schema, obediently follows our controls and generally act in a well-behaved manner.

As an example of this, see how much various governments have tried to talk about having got the "Coronavirus under control", yet citizens keep dying from it every day. Like the Coronavirus, risks are rude interrupters with no sense of timing, no shame at causing embarrassment or worse. Our relationship to risks, our biases which skew our perceptions, all push us towards ineffective management of risk, even while our effort levels are high.

That's where we step in!

Our latest guide is aimed at helping you navigate the basic contributing factors to an effective, sustainable and value-enhancing risk management programme. With examples relatable to any industry, from limited perception of risks to the psychological phenomenon that is groupthink, we look over the eight main signs that your risk management might not be delivering the value you'd expected.

Our aim is to give you a starting point to diagnose where your risk management programme might be falling short and even daring to question what purpose it exists for. Every point describes symptoms of the problem, the effects they have on your organisation and some remedies that could be taken as improvement steps.

The New eBook is Available Here

Don't forget to also take a look at our bespoke e-learning services and any other ways we can help you and your business communicate about risks for greater advantage.

What We Do
Senscia's training materials are a consistent hit with our staff – the feedback gets the highest scores of all the other training in our organisation.