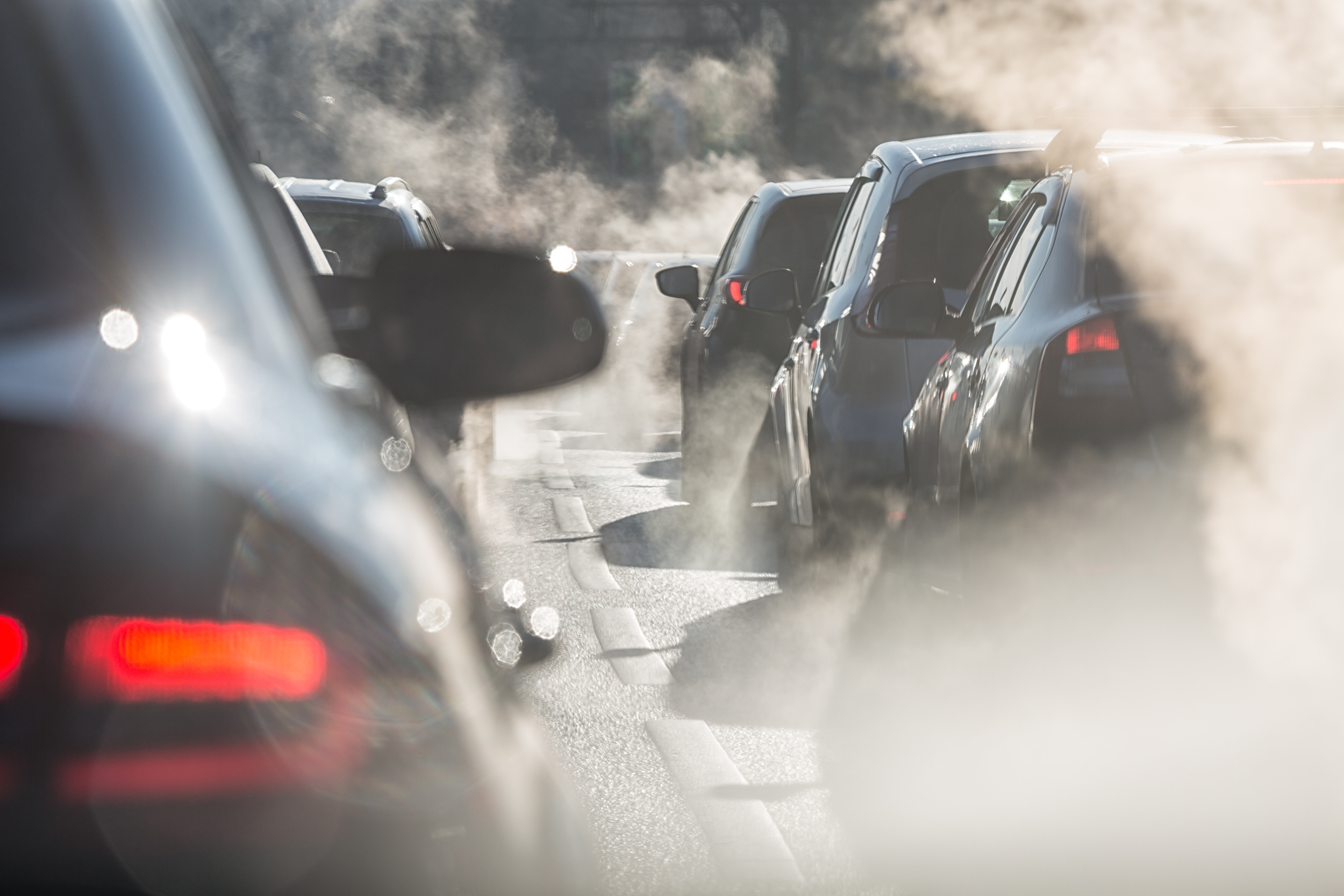 17 Nov

VW: a Ghost in the Machine?

This article was first published on 22nd September 2015.

The breaking news this last week that Volkswagen has been caught red-handed cheating their way through emissions tests, has much bigger implications for regulators and consumers alike.

VW publicly admitted on September 18, 2015 that it had fit some of its US market diesel vehicles with a software enhancement that only enabled full pollution controls when the vehicle was being subjected to official emissions testing. This came after an investigation by the International Council on Clean Transportation (ICCT) commissioned real-world emissions tests of diesel vehicles, then compared them to the lab results from official US-EPA Tier2-Bin5 tests.

Jump to 2020 Update

The ICCT tested three models – a small car (VW Jetta), a medium-sized car (VW Passat) and a full-size SUV (BMW X5). They were intrigued to discover that whilst the SUV's real-world emissions were generally at the same level, or slightly better than the lab test results, the Passat was between 5 and 20 times higher, and the Jetta was between 15 and 35 times higher than their official test results. Somewhere, deep down, someone had found a ghost in the machine!
Background
Governments around the world are increasingly interested in suppressing harmful emissions from vehicles, in order to reduce per country CO2 outputs, which contribute to greenhouse gases in the atmosphere, but also to bring down the toxic emissions and particulate matters that do so much to harm human health (where does our asthma plague come from?!). 
In the EU, road transport is reckoned to be the second-largest contributor to greenhouse gases, accounting for 20% of all CO2 output in the region. To combat the growing trend of CO2 from vehicles, the EU has a strategy to ensure that all vehicles are taxed according to the amount they pollute the environment. These measures are now in place in over 20 EU states, where consumers will pay tax rates influenced by emission levels, either when they purchase a new vehicle and/ or an annual basis (but usually both). 
This policy has had a dramatic effect on the buying choices in the European market for vehicles, with purchasers opting for smaller and more fuel-efficient vehicles, with company car purchasers and individual consumers equally following the same trend. In fact, the EU's 2015 target of getting the average level of 130grams CO2 output/km was achieved 2 years early. Car companies compete fiercely on their emission levels and such information is a prominent part of their advertising. It is certainly in their interest to get the lowest emission scores possible out of official tests.
But there has been increasing concern that the scores car manufacturers have been able to achieve in the official tests, bears no relation to the dismay that car drivers feel when they go to fill up their vehicles; no matter how carefully they drive, they always seem to have a lead right foot.
The International Council on Clean Transportation (ICCT), an independent non-profit research organisation, has examined and documented this disparity in a study that began in 2012. They found that in 2001 there was an 8% gap between type-approval test results and on-road experience for emissions. Some of this difference can easily be explained by bad driving habits, under-inflated tyres and badly maintained vehicles, all of which will increase emissions. However, by 2013, the gap between official tests and real-world experience had dramatically increased to 38%. Either drivers had become much worse at conserving fuel (unlikely given the approximate 75% increase in fuel prices in the same period), or car manufacturers had become much better at optimising their vehicles for the test inspections.
The ICCT noted that special smooth tarmac test tracks were provided, even ones with slight downwards slopes, vehicles were fitted with tyres baked in ovens to make them harder and have less road friction and so forth. The reality is, VW's admission of guilt about cheating on the US tests comes against the backdrop that the whole industry has been constructively exaggerating, within a set of testing rules, that lets them get away with it.
In November 2013, the United Nations Working Party on Pollution and Energy (GRPE) approved the World-Harmonized Light-Duty Vehicles Test Procedure (WLTP), a new and standardised test which is designed to remove all the 'wiggle-room' available for gaming vehicle emissions tests, allowing the creation of globally comparable test results. This will start to become adopted in different countries in the 2020 timeframe, but until then, car manufacturers will still try to compete within the uncertain rules of current emissions testing.
Risk
"Uncertainty affecting objectives" is how risk is defined in the ISO 31000 standard for risk management. If car manufacturers come up with poor emissions tests, they will suffer dire financial consequences, either through loss of sales or from regulatory fines. So much attention is given to achieving the best results when being tested. Car journalists have complained in the past that vehicles they are given to test on a track, are often 'doctored' before they get in them, to offer a better-than-can-be-bought experience that the journalists are then expected to write up. 
Car manufacturers have obviously faced decisions about the extent to which they must balance their financial risks, against their reputational risk of being charged with acting in a misleading or deceptive way. These are tough calls for an industry that wants to be considered safe and reliable, to be trusted.
Detection
The ICCT sponsored an academic study to look at the discrepancy between diesel vehicle official test and real-world driving experiences and cooperated with the US Environmental protection Agency (EPA) and the California Air Resource Board (CARB). The initial findings of these studies prompted CARB to contact VW in 2014, where they asked them to reproduce the ICCT test results and comment on the findings. This resulted in VW issuing a voluntary recall of 500,000 vehicles in the US, to make adjustments to the software that affects combustion in the engine (and therefore emissions). VW said this recall was enough to fix the problem but subsequent testing showed that Nitrogen Oxide (NOx) emissions were still significantly higher than expected.
This finding was shared with VW on July 8, 2015. On September 3, 2015, VW admitted to CARB and EPA staff that their 2009-2015 2.0 litre diesel engines in the US, were fitted with a piece of software designed to provide enhanced emissions restrictions during official tests.
Unanswered questions
At this moment in time (22/9/2015), there are some issues that are not clear about this 'bypass software':
Is the primary purpose of the software to allow VW vehicles to achieve higher performance than competitor vehicles, for a given level of emissions, or a lower level of emissions for similar performance?

Is the 'bypass software' present and active in other diesel powertrain vehicles sold by the VW group (Audi, Porsche, Seat, Skoda) in the US and other regions in the world?

Who approved the design, installation and deployment of the 'bypass software' and were any OEM manufacturers involved in the process? 

Why has it taken VW 15 days to publically admit this situation and yet they still seem incapable of providing any further information about the issue?
This final question is particularly important. Building an engine is often done by a car manufacturer in-house, or in partnership with another manufacturer who wants to share the massive capital expenses of this work. However, one of the most difficult steps is the integration of the electronic control systems of the car, fuel-injection and engine management systems. This involves complex engineering, testing, calibration and fine-tuning to get right and can make all the difference between a great car and a lousy car. 
Automobile manufacturers will strongly cooperate with OEMs and lean heavily on their R&D capabilities. Did any of VW's suppliers know about this 'bypass software'; did any of them perhaps collaborate on the project to create it? If so, this starts to become more of a conspiracy to defraud, than a bad, outlier decision.
Response by VW
The VW Group CEO Martin Winterkorn has been responsible for the group since 2007. He has now said that he is "deeply sorry" for breaking the public's trust and that VW would do "everything necessary in order to reverse the damage this has caused." The decision to install the bypass software would have been taken sometime after his appointment as CEO and after the beginning of the Global Financial Crisis. 
The potential damage to the VW Group reputation from a decision to install 'bypass software' was always going to be enormous. This is not the sort of decision made on a technical engineering level. This was a strategically considered trade-off between the certainty of measurable sales improvement and the small and incalculable possibility of getting caught out cheating. In 2007, Winterkorn was also the board member specifically responsible for Research and Development at VW, having started his career at Robert Bosch, the primary supplier of fuel injections systems to VW.
It is difficult to imagine any person at VW being better placed to make the decision to implement this 'bypass software' than him and it may also help to explain why no scapegoat has been offered up yet to take the fall and stem losses. At the time of writing, VW has already shed nearly 27% of its share value, amounting to over €15Bn, with their reputation similarly in freefall.
On any scale, this is an epic failure of reputational risk management and we can expect there to be significant changes to VW's board and officers in the day and months ahead.
Response by Authorities
The European Commission has already started to share notes with U.S. Regulators. They have a keen interest in this case, because if VW has artificially lowered emissions data about their vehicles, then those 20 European governments have effectively been defrauded out of vast amounts of tax revenue. US Regulators are stating that fines of up to $18Bn could rack up, not to mention the American public's voracious appetite for expensive class-action lawsuits. Although the group has experienced soaring sales in the last 5 years, profitability has been a constant challenge. In 2014, full-year Operating Profits were €12.7Bn with an Operating Margin of 6.3%, expected to reduce in the year ahead because of "difficult conditions".
No one in VW has any idea how they are going to be able to bypass the difficult conditions they now face.  On any scale, this is an epic failure of reputational risk management and we can expect there to be significant changes to VW's board and officers in the day and months ahead. Perhaps the very first impact will be that VW has to reign in expenditures, meaning that the widely trailed plan to buy the Red Bull Formula 1 team – a pet project for Winterkorn – will be abandoned very shortly. There can be no doubt that the implications of this story for VW and the rest of the automotive industry, will not be dismissed as easily as a ghost story.
2020 Update
Since the Dieselgate scandal was first reported five years ago, the number of polluting diesel vehicles has continued to grow. In Europe alone, the figures in September 2019 were up to 51 million, as reported by the European Federation of Transport and Environment (TE). Emission data showed a 74% rise between 2016 and 2019, with Germany, France and the UK leading the front with the number of "dirty diesel", the name given to contaminated diesel fuel, accounting for almost one-fifth of the polluting cars and vans in Europe. 
Dieselgate and health implications post-COVID 19 
Air pollution from road traffic contributes to a large number of respiratory allergic diseases including asthma and chronic obstructive pulmonary disease that affect people globally. Researchers at Imperial College London led a study that demonstrated a mechanism by which diesel exhaust particles directly affect the lungs, initiate symptoms such as tightening of the airways and cough, which aggravates underlying conditions such as asthma. 
In a post-COVID 19 world, where the extent and severity of the long-term respiratory complications of the infection remain to be seen, it's difficult to predict just how much dirty diesel and the air pollution it causes could worsen the health of the global population. After the Dieselgate scandal, it would be expected that carmakers and countries would take action in a global effort to minimise the effects of dirty diesel. However, profits and sales were prioritised over addressing the problem. 
Carmakers keep failing to clean up their act
Manufacturers continue to sell vehicles that were approved before the implementation of the WLTP (world harmonised light-duty vehicles test procedure), a global standard to determine the levels of pollutants, CO2 emissions and fuel consumption of traditional and hybrid cars, as well as the range of electric vehicles (EVs). 
Furthermore, as reported by TE, European member states who had issued approvals for the dirty diesel vehicles failed to withdraw them to stop the sales of the affected vehicle models. Even after new emission legislations come into force, Member States allow manufacturers to sell any stock made to the previous standards for up to 12 months, as EU type-approval rules stipulate. This is a sensible measure as the environmental impact of scrapping a new-but-unused vehicle and replacing it with another new one, is huge.
Hardware fixes and zero-emission mobility as a solution
Even though solutions, such as recalls and hardware fixes, have been available and suggested for years, it wasn't until 2018 that most manufacturers and regulators refused to consider hardware fixes as they were more expensive than updating their installed software, prioritising cost over effectiveness and countries like Germany were finally thinking about obligatory hardware updates at the manufacturers' expense to reduce NOx emissions in older diesel cars. The measures applied by VW in the US demonstrated the effectiveness of hardware fixes, like with the fitting of SCR catalyst reducing emissions by 60-95% on the vehicles that were tested. Financially it makes more sense that the hardware is replaced rather than scrapping millions of cars. For example in Germany, car manufacturers decided to offer technical and financial support to eligible drivers for hardware retrofits. 
Another solution is the introduction of EVs and alternative forms of zero-emission mobility, from vehicles to public transport. The number of electric car models coming into the market in the EU nearly tripled since 2016 and was projected a similar increase for the next three years, making them more affordable and better performing.  However, the halted production of automobiles due to the COVID-19 pandemic might also slow down the projected uptake of electric vehicles. 
The prospect of replacing all internal combustion engine (ICE) cars with zero-emission vehicles is great in principle but requires connected thinking. There needs to be a widespread change of mobility patterns, like the introduction of autonomous vehicles, rapid recharging infrastructure, and a new approach to urban planning that simply requires us to travel less overall. However, there hasn't been enough effort made to provide the appropriate funding for these projects and only a handful of countries and EU capitals have made any effort towards zero-emission mobility.
Conclusion 
Even though it's been five years since Dieselgate, the number of dirty diesel cars have increased and the systemic cheating by a large part of the car industry has not been properly addressed. Profit has been made a priority over environmental interest and population health. Although there have been multiple solutions proposed, we are still looking at a long road to change. The direction being set is good but the speed of travel is woeful.